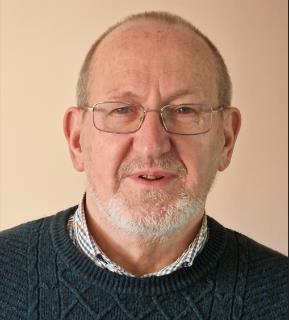 Richard Scarfe
I'm Richard Scarfe I'm Chair of Governors for Alfred Lord Tennyson School.
I worked, most of my working life, at a research centre. Designing systems to improve quality of communication across oceans, creating systems to automatically design integrated circuits and delving into machine learning and artificial intelligence. Towards the end of my working career I concentrated on innovation for all walks of life with many of the largest businesses and industry sectors – health / social services, armed forces, police, banking, retail, logistics, communication, home and education. One of the big messages that stem from conversations with businesses is:
If you want somebody to do a good job, give them a good job to do!
I believe this transfers into education:
If you want children to attend (and do well at) school, make them want to go to school.
The challenge for schools is to provide the best education for children. A question I often ask myself, and others:
Q: How should education prepare children for the future?
From that:
Q: What world can we expect children to inhabit as they grow older?
A: Nobody knows for sure.
I believe children should think of school as a safe, inclusive and enjoyable place where they can learn how to learn. How to learn for life. Not just for learning for academic success – although that may well happen too.
Part of the governor's role is to challenge the school's leadership team and see that progress is being made. During recent years I've been pleased to see improvements at school for the children and the staff. It's a particular pleasure seeing the pupils, and staff, grow in confidence and ability.
---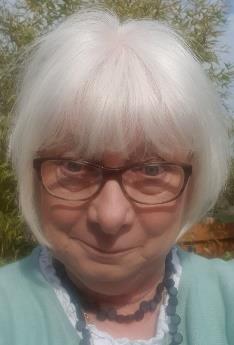 Carol Kirby
Hello, my name is Carol Kirby. I was appointed as the Local Authority governor in 2020 to Alfred Street Junior School and I became a Co-opted governor to Alfred Lord Tennyson School in September 2023.
I taught Modern Foreign languages, in local State Secondary, Middle and Primary Schools from 1979 until 2014.I was a co-opted governor at my local Maintained Nursery School Federation until 2020. I am passionate about State education provision being the best it can be. The transformational power of education cannot be underestimated. I was the first person in my family to go to university.
My educational background means I can be of most effective use to the school as a link governor for monitoring the curriculum and educational standards at EYFS, KS1 and KS2.
As a governor, apart from my role in supporting and challenging the education provided at ALFO, I particularly enjoy helping with the curriculum enrichment days the staff put on so successfully for our children. I also love assisting with school trips when I can witness the excellent behaviour of our pupils when out in the community. I run extra-curricular clubs like the crochet club and the Languages and culture club and I support events put on by the PTA.
Being a school governor is a truly rewarding activity.
---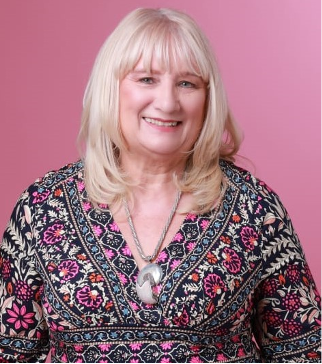 Lynne Baker
I am Lynne Baker, and I joined the governing Body at Alfred Street School, when I retired from Teaching in 2011. I am currently the longest serving member of the Governing Body. I have also been elected as Vice Chair in the freshly amalgamated school, which is a great honour and the start of an exciting opportunity to develop the school as a successful new Primary School.
Within my role as a governor, I have a particular interest in the development of the whole school curriculum and specifically the creative and connected approach, which gives rise to a broad and balanced curriculum, with joy , awe and wonder at the heart of it.
I believe it is most important to build up each pupil's confidence and self-worth, which will enable them to reach their full potential in a range of skills. I firmly believe that a successful pupil is a happy and fulfilled individual and that learning new skills and feeling confident in using them is the key to a well-grounded and capable adult.
My main role is to monitor the curriculum and standards, and to ensure that improvement is made as swiftly as possible.
My background is in Art and Design, and I was a Head of Art for most of my 39 years teaching career. I was also a Head of Year in a very large Middle School in Bedfordshire. My pastoral role as a Form Teacher and Head of Year, has given me vast insight into problems and difficulties pupils may have to face, and I am keen to ensure that all our young pupils can access the curriculum and acquire the necessary skills to flourish at the next level of education.
Alfred Lord Tennyson School is very dear to my heart, and I attended the Alfred Street site as a 5-year-old until secondary level, as did all my family.
The atmosphere in the school is always welcoming and friendly, and pupils are always ready to speak to me when I go into school, particularly those who have attended my after-school Art clubs. The school now has a golden opportunity to create a diverse and thriving Primary School, in line with most of the other schools in the Town. I am excited for its future, and to have a role in its success.
---
Jake Baker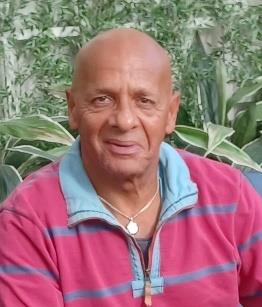 I'm Jake Baker. I was appointed a Governor in the Summer of 2022 having been invited by some of my now fellow Governors to join the Board. I have always been interested in children's education having seen how well my own two grown up children have benefitted from a good state educational grounding. I feel passionately about the continuing and ever improving quality of education in all its forms at Alfred Lord Tennyson School, whether it be thriving academically or in sports and am delighted to be able to contribute.
Part of my role is to help the school operate efficiently by being part of the decision-making processes in the best interests of its pupils. I do this by ensuring clarity of vision, ethos and strategic direction. School Governors not only hold the Headteacher to account for the educational performance of the school and its pupils, but also in ensuring it complies with the law. My particular input here is Premises, Health & Safety, PE and Sports Premium. I like to do the best of my ability for the good and benefit of the school's pupils and staff.
I have a military background and so am used to ensuring efficient and smart operations and processes, particularly paying attention to detail in many aspects and believe these are useful transferable skills in my role as a co-opted School Governor for Alfred Lord Tennyson School and in closing, I look forward to learning more and thus giving more to ALTS in the future.
---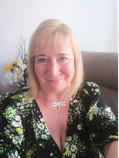 Brenda Martin
---
Hello I am Brenda Martin. I am a relatively new Governor, serving the last 9 months on Alfred Street Junior School. I was then co-opted on to the Governing board in September 2023 of Alfred Lord Tennyson School.
I moved to Rushden in 2021 from Bedfordshire. I have always been interested in education and worked for over 20 years as a Teaching Assistant working with Children with various needs. I have 2 grown up children, which 1 of them has dyslexia both are in full time employment. I want to support children to be the best possible version of themselves that they can possibly be.
As a Governor I want to make sure that the children have the best access to the curriculum as possible and make their learning journey with the school enjoyable and interesting, and for them to continue to grow in every area.
I look forward to meeting parents at school events as I am keen to be involved as a volunteer as well.
---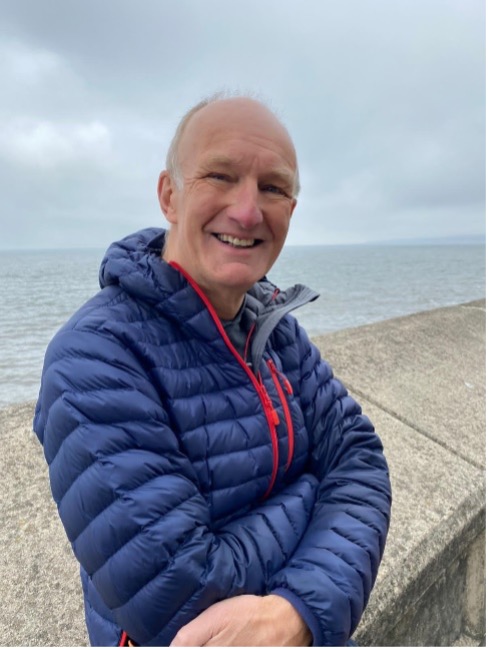 Michael Kendall BA, MSc, MBA, CITPBrenda Martin
---
I am a coopted Governor for ALTS, previously Chair for TRIS. I have many years experience of school governance in primary and special needs schools, a former National Leader of Governance, starting in 1980 at my own children's primary school.
I trained as a secondary school teacher, working in Birmingham schools from 1976-1989, before staring work for the Council in various IT, innovation and business development roles. I moved to Northampton in 1999 to work for the County Council and since 2004 I have been the Managing Director of emPSN, a public good company providing broadband and related services to the public sector. I have extensive experience working at a national level with central government in various roles; small and large businesses; and a variety of international experience with the British Computer Society, IFIP, UNESCO and African Union: all in areas relating to technology and education.
I am married with 2 grown up children and 3 grandchildren.
I have always been interested in outdoor sports, growing up on the edge of the Peak District, walking, climbing, kayaking, potholing, and skiing. As I moved further south, my focus shifted to running, especially marathons and mountain marathon. I ran my first Snowdonia Marathon in 1982 and the London Marathon in 1983. I started triathlons (swim, bike, run) in 2007 in addition to my running events, finally competing at the Ironman World Championships in 2022 in Hawaii.